Welcome to the Statesboro SDA Church in Statesboro, GA. We are so glad you are here. We are a Christian church and we welcome you as a visitor or as a new member to our loving family.
     Our church is filled with friendly people from many backgrounds, ages and walks of life, all sharing a commitment to serving our loving Savior, Jesus Christ. We gather together to praise Him, grow in our knowledge of Him and to share our dedication with our neighbors, friends and the world.
     We would love to have you visit us in person and get to know our church family. Please join us Saturdays for Bible study, worship and prayer.
Learn more about what we believe. 
Upcoming Seminar - Are You Broken?
April 17 @ 6:30 p.m.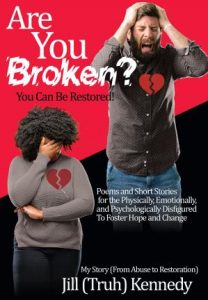 Our worship services take place on Saturdays which we consider the "Sabbath."

Here is our typical Sabbath schedule:
Sabbath Services:
9:30 a.m. - Song Service
9:45 a.m. - Church at Study – Adult and Children's Sabbath School
11:00 a.m. - Divine Worship
Our worship service includes a time of singing, praise, prayer and worship. We invite you to participate in our Christ-centered worship and a study of God's Word.           
12:30 p.m.- Fellowship Lunch/Potluck (every first and third Sabbath), some months every Sabbath
Following our worship service you are invited to join us for a hearty and tasty vegetarian lunch. Please join us and enjoy the fellowship.
Youth Sabbath:  Youth Sabbath is the second Sabbath of every month.
Wednesday Nights: Prayer and Testimony meeting every Wednesday at 6:30 p.m.